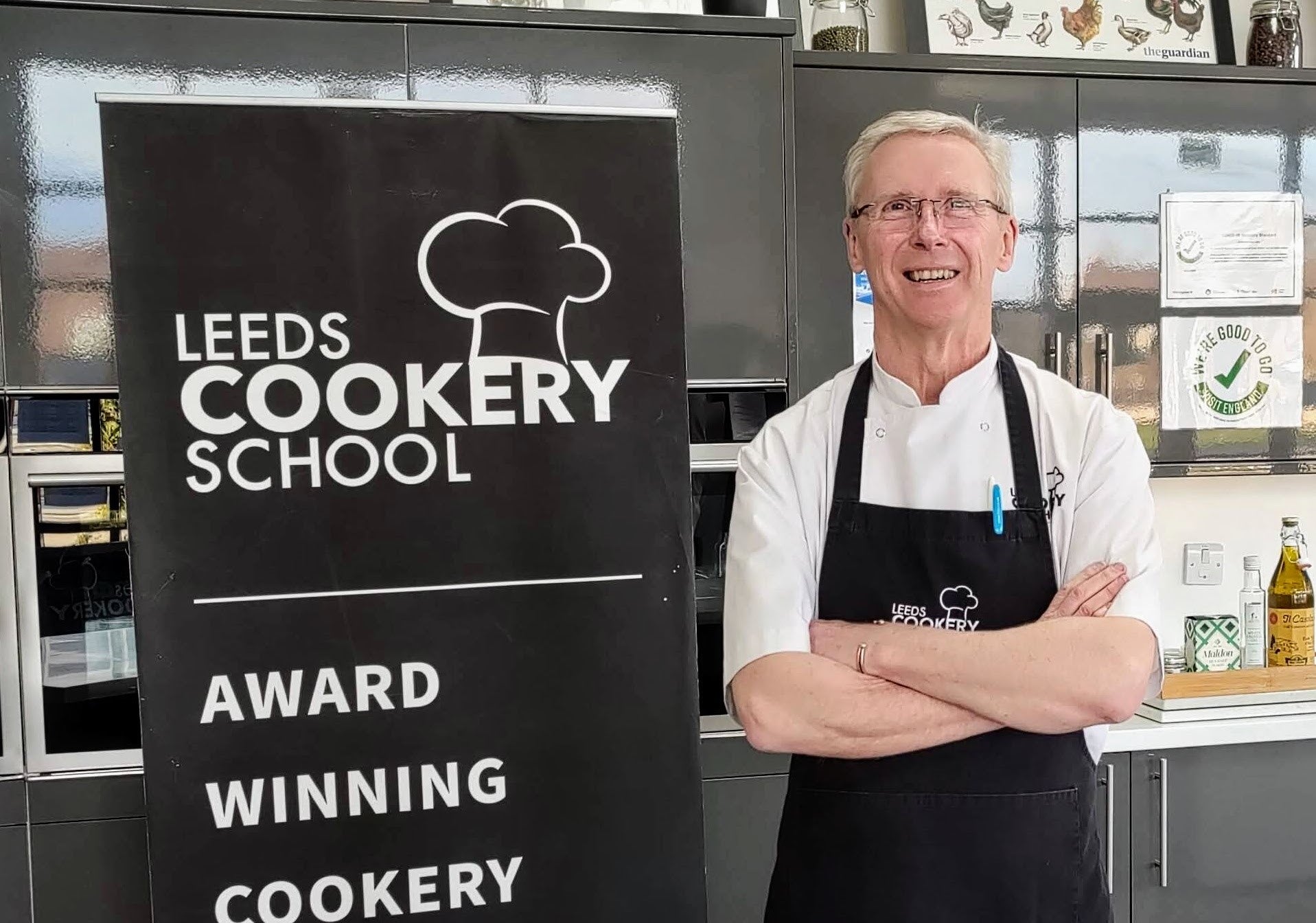 Meet Scott Masey our Lead Chef who has been with us since 2018. Scott's love for food started as a small child when he used to help his mum cook in their kitchen at home. From an early age he knew he wanted to be a chef so at 16 he enrolled at Thomas Danby College in Leeds.
After graduating Scott spent time working in restaurants and country house hotels before moving to Australia where he worked in various hotels and restaurants including over 2 years at Sydney Opera house – not singing though, just cooking! 
Whilst working in the kitchens he used to train and mentor junior chefs and this is where he discovered he enjoyed teaching. Wanting to gain more experience in teaching he gained a degree in teaching in Further Education.
After spending 8 years in Australia and traveling extensively around Asia he returned to the UK and back to his old stomping ground, Thomas Danby College, this time as a Chef Tutor.
His time at Thomas Danby, now Leeds City College, saw him teach and mentor several now successful chefs and he grew a strong network of connections within the Yorkshire restaurant scene. Building strong relationships with chefs and restaurants was a  key role he developed. He arranged student placements in several prestigious restaurants. Many of his students have gone onto rewarding careers in hospitality including attaining Michelins stars!
Scott was a highly respected teacher at the college but after years of teaching there he decided it was time for a change so he accepted the Lead Chef job at Leeds Cookery School and he hasn't looked back since.  
If you ever have the pleasure of being taught by Scott you will experience first-hand his vast knowledge of food, cookery and the restaurant industry. You will come away from that class with not only some amazing food but also a lot of cookery know-how as well.  
We've got know Scott's culinary journey, now it's time to ask him some very important questions!
What's your favourite cuisine?
"It's not really a cuisine but the Hawker stalls in Singapore and Hong Kong, also the Street food in Japan are amazing"
What's your favourite class to teach?
"I really enjoy the parent & child cookery classes because it's good to see the kids getting involved in cooking and food. It reminds me of how my passion for food started and I hope coming onto those cookery sessions may inspire one of those youngsters as well."  
Tell us a culinary fact.
"If you put a slice of lime in water it will sink but lemon slices float. It's to do with the density of the fruit." 
---