Maple & Five Spice Ribs Recipe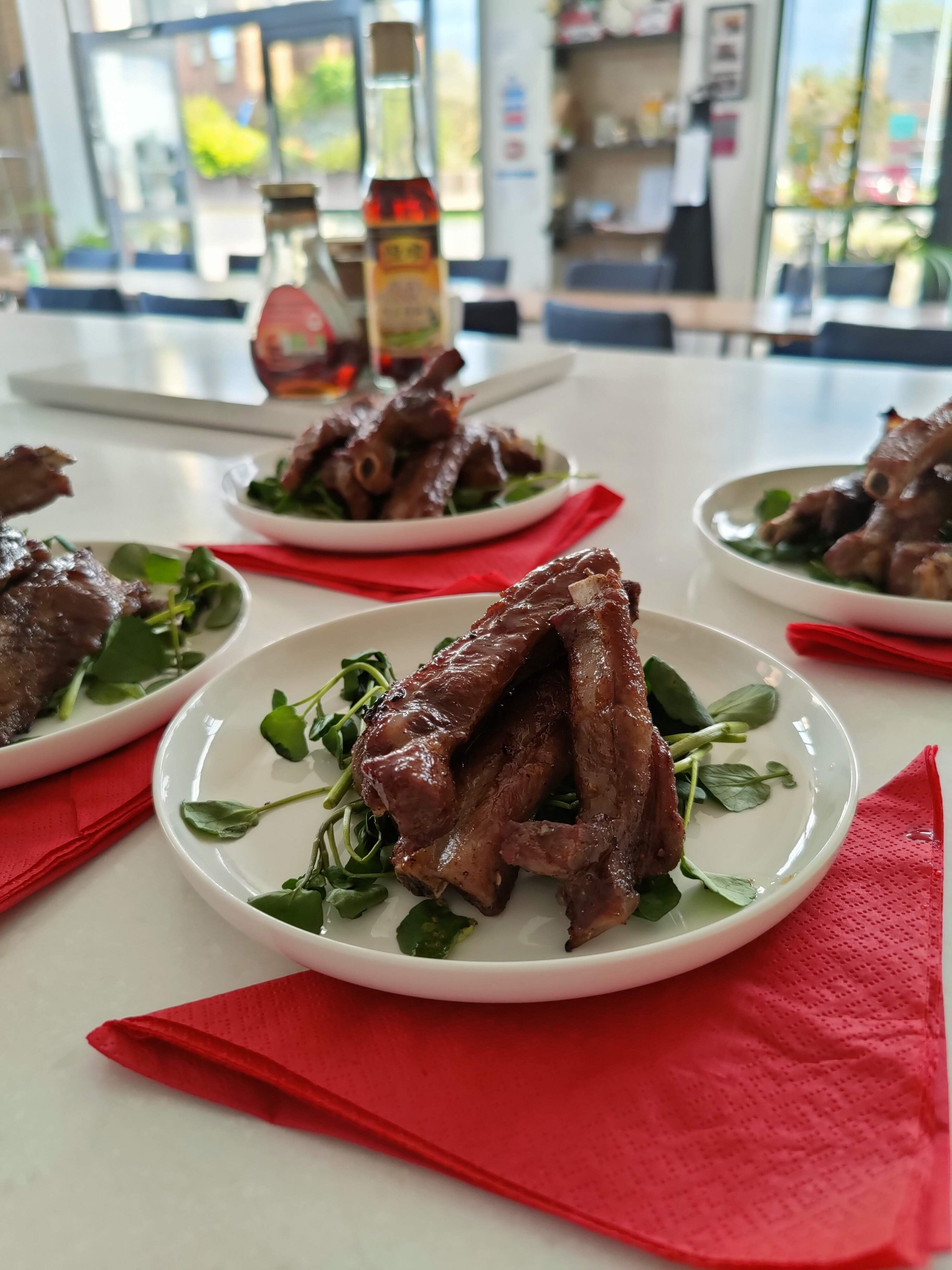 You may have seen our video on how to make these delicious ribs, if not, go watch it on our social channels as Chef Anthony gives a step by step guide on how to make them. 
These ribs are very versatile, they can be enjoyed as part of a BBQ or you could have them with a slaw and sweet potato wedges. If you try out the recipe let us know what you think! 
Ingredients:
1kg pork spare ribs

1 tablespoon Chinese Five Spice

200ml Maple Syrup (extra for glazing)

1/2 tablespoon toasted sesame oil

1 tablespoon fine sea salt
Method:
Place the ribs and salt into a large saucepan. Fill with approximately 2 litres of water, or until the ribs are just submerged. Bring the pan to the boil then reduce to a simmer. Simmer the ribs for 30 minutes until tender and cooked throughout, skimming any foam from the surface.

Once cooked, drain the ribs from the pan and place onto a baking tray lined with baking paper. Pour over the maple syrup then scatter over the the Chinese five spice. Using your hands, rub the syrup and spice all over the ribs to form a thin coating.

Preheat a grill to a high setting. Place the ribs under the grill for 10-12 minutes, turning halfway, until the ribs develop a sticky, sweet coating. Brush with extra maple syrup and toasted sesame oil if desired. Season with salt and pepper to taste. Best enjoyed immediately.
---